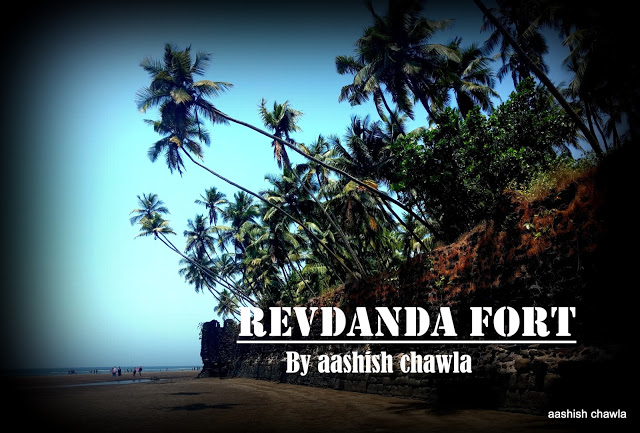 We had just finished our visit ofRameshwar temple at Chaul. (You can click on this link to read about our earlier part of the travel)


At Rameshwar Temple, Chaul
As we were leaving the Rameshwar temple, I asked the local villager to guide us to Revdanda Fort. He said Its around 1kms from the temple so we better take an auto and go to Revdanda Fort. Femina just like me, is a travel freak so she said"Aashish why don't we walk the distance, its just one Kilometre" and I too readily agreed to this because when you walk the village roads you often get to see village life more closely, chances of connecting with the local folk is so refreshing and interesting that you never know you make catch up with some local folklore.

Do Bechare
So, do bechare bina Sahare , Uparse Dhoop se mare, apni manzil ki aur chal pade 
Moving little forward on the road outside the temple we saw the road going straight and one village road diverting on the right,Following my intuition we started to  walk on it. little ahead of us one villager was also walking so I stuck a conversation with him and asked him to guide us to Revdanda fort. What followed was a little happy chat and an exchange of ten rupee note 😛 and set of directions.


Following the directions given by the villager we were on our path towards the Revdanda fort. Lonely but lovely path had lots of coconut trees providing the necessary shades, the breeze blowing was very cool and we were dying to rush toward the Revdanda Beach. Beach! did I say Revdanda  beach and not fort.
Total Page Visits: 3276 - Today Page Visits: 4