Kangra Fort | Himachal Pradesh
In my previous blogs you read how we enjoyed our visit to Dalhousie – The Town In Clouds and then how we were enchanted by the beauty of Khajjiar – the Mini Switzerland of India. (You can click on the link to read these blogs)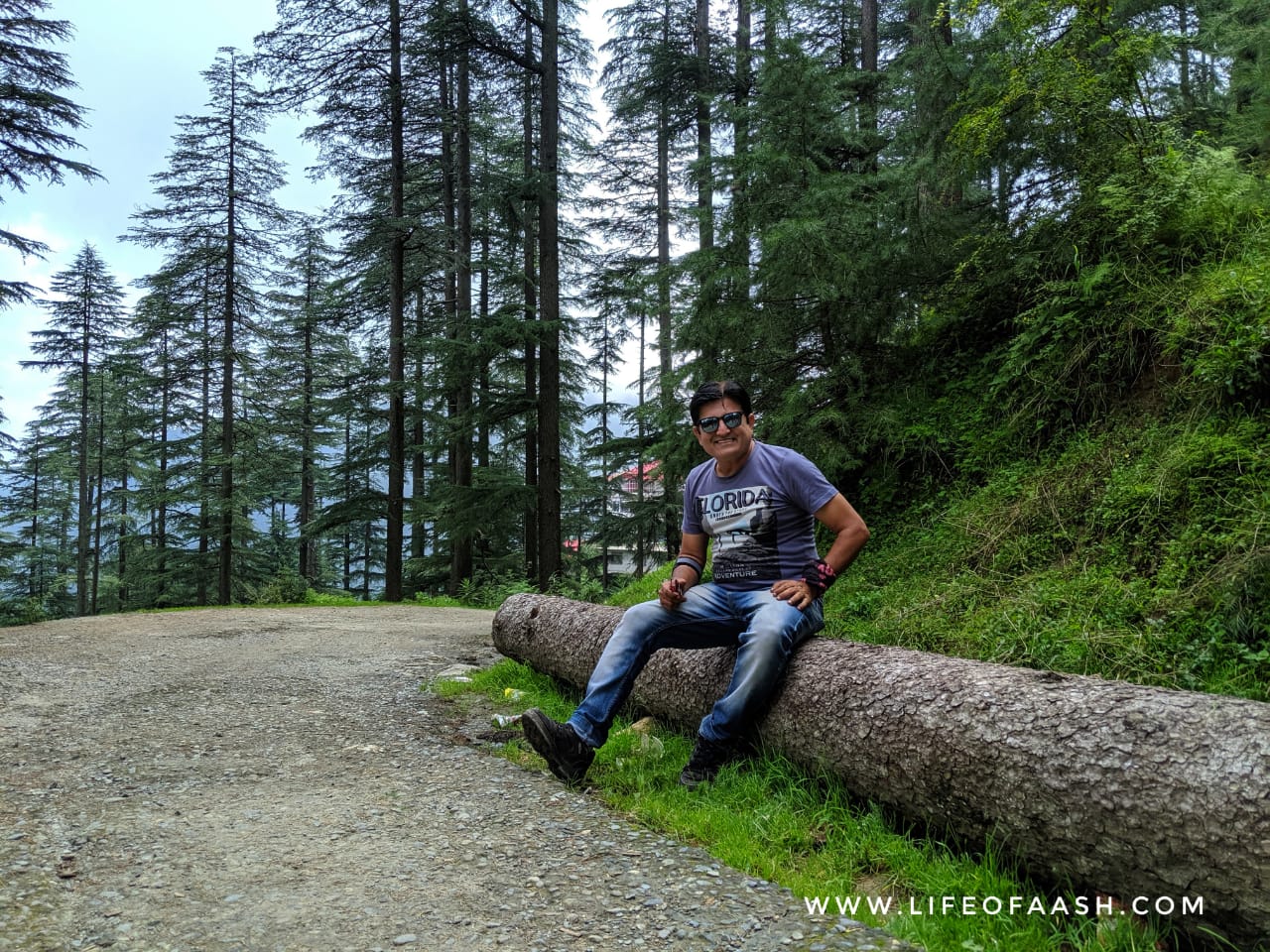 In my blog on Jot Pass, you read how we drove through the mesmerizing views of Jot Pass to reach Kangra Fort and after that we visited Shree Bajreshwari Mata Temple.
Many of my readers messaged and asked me, as to why I hardly devoted only a small paragraph for Kangra fort, They felt that I should have given more pictures and information about the Fort. I felt it was very appropriate and reasonable request because Kangra Fort indeed qualifies for full blog by itself, so here I am now writing this full blog only on Kangra fort.
Picking up from where I left in my last blog:
It was 11.30 am when we reached Kangra Fort. The Sun was emitting scorching heat and climate was getting more shitty than sweaty. (Arre pasina poncho, ki photo nikalu, kuch samaj hi nahi aa raha tha) but then things and perspective changes if you see a gigantic fort is waiting to welcome you. 
Forts as my readers know are a weak spot kind of thing for me. (Kabhi bhi bolo Koi fort explore karna hai toh mai aadhi raat ko bhi chalne ko tyar hu…  Bas shart yeh hai woh haunted nahi hona chaiye
). So I was all excited to explore the Great Kangra Fort.
Talking about Kangra Fort I had read somewhere on the net that there was a pahadi saying that whoever who holds the Kangra Fort , holds the Mountains, such was the awe aspiring presence of this fort in Kangra and nearby region. (Toh Boss Banta hai na ek pura malai marke blog on this fort)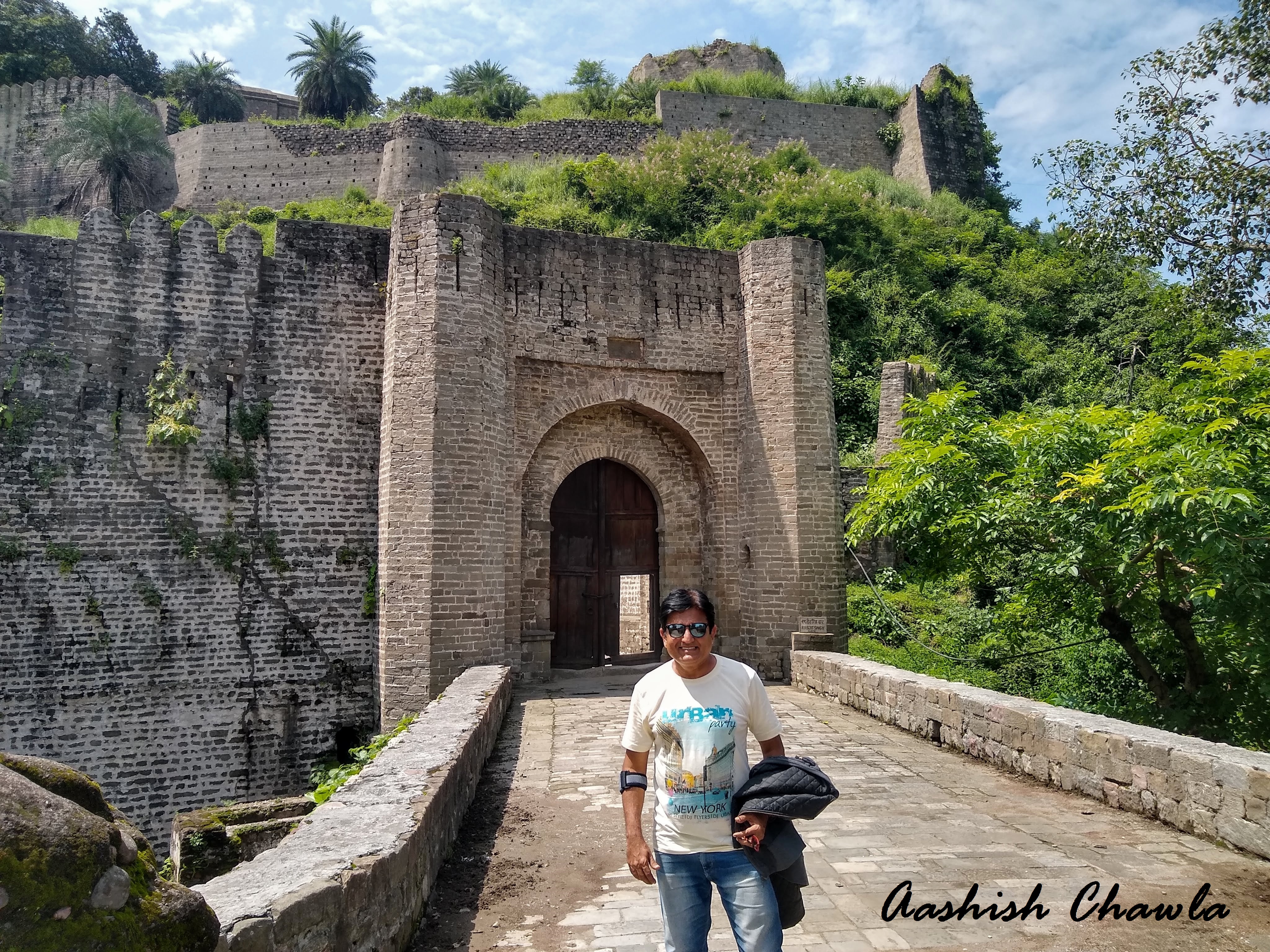 KANGRA FORT
This fort is not only one of the oldest Fort (there was a reference to this in Mahabharat) but it is  also one among the 10 largest forts of India. ( I think it ranks 8th in the list).   This historic fort is located in the Kangra valley near Dharamshala, just at the confluence of two rivers Manjhi and Banganga.
Kangra Fort had been witness to a gory past whereby numerous invasions and bloodsheds have taken place to conquer it. But just see the irony that even though this fort was subjected to so many raids by various armies, yet the cause of destruction of this fort was not marching enemies ..It was nature!
Yes an earthquake it was , which destroyed this fort in 1905.
For history buffs let us brush up few historical facts with regards to Kangra Fort.
Located just 20 kms away from famous tourist hotspot Dharamshala is this Kangra fort. This fort was built by Royal Rajput family ie. Katoch Dynasty, whose origin can be traced to the original Trigarta Kingdom, which finds the mention in the Mahabharat Epic.
Kangra Fort dates back to around 4th Century B.C. This is known to be the largest fort in the Himalayas and is one of the oldest forts in India.
AS I SAID THERE WERE NUMEROUS ATTACKS ON THIS FORT I AM MENTIONING FEW SIGNIFICANT ONE BELOW:
1009- Mahmud Ghazni
1320- Firuz Shah Tuglaq
1540- Sher Shah Suri
1556- Emperor Akbar
1620- Emperor Jahangir
British soldiers were the last occupants of this fort till it was destroyed by the earthquake.
I will not bore you with long history lessons on this fort. However if you are deeply interested you can always check on Google.
Guys join me in my journey to visit this fort. Once we parked our car, we saw a ticket counter where we purchased entry ticket which was Rs.150/-. At first glance from outside the place looked neat and clean. We entered the compound through an iron gate and notice a small water pool on our right side, though not well maintained but yet the sight of water is always pleasant and next to the pool there is a lawn.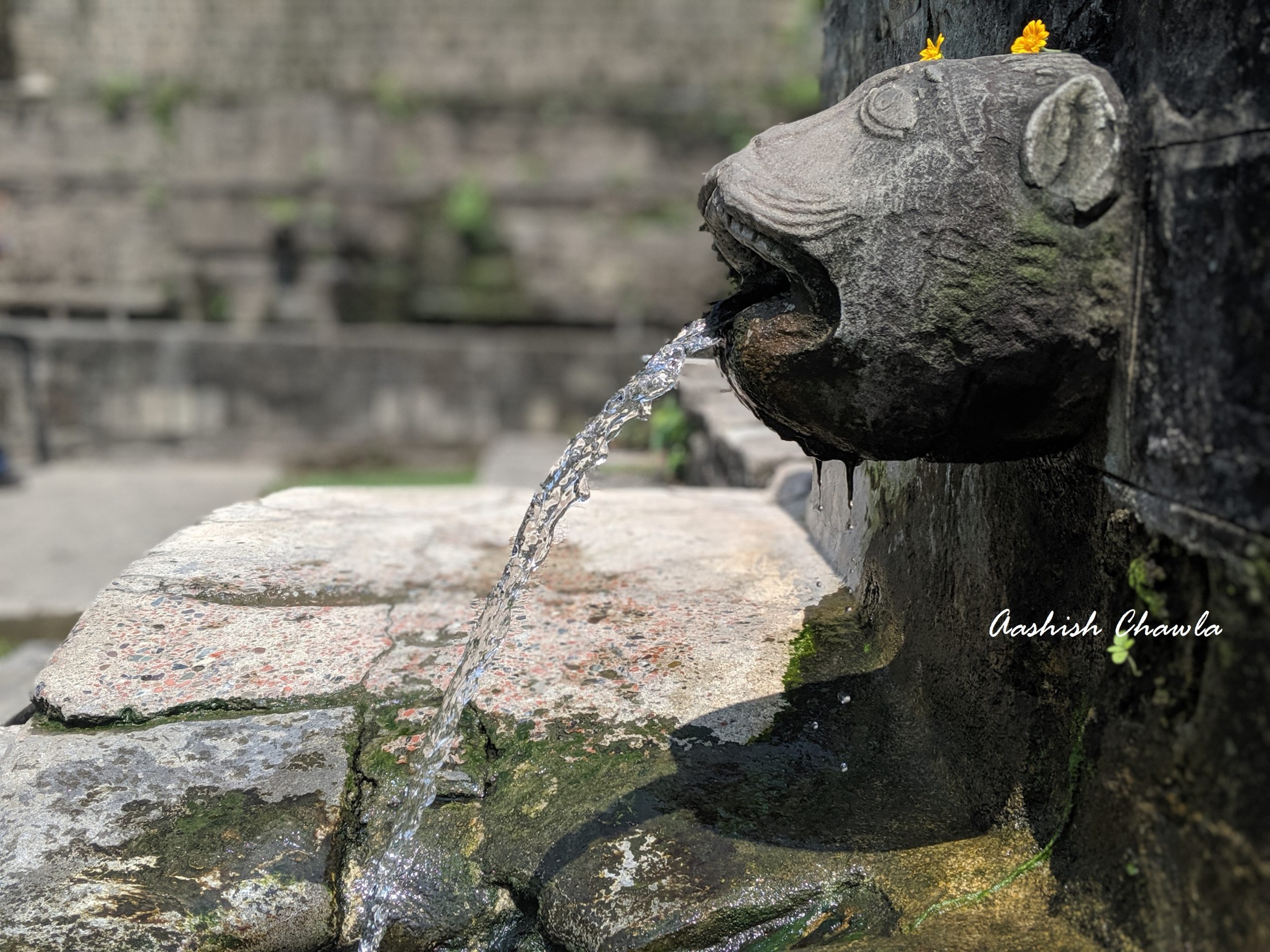 We moved further from here and we see a huge entry gate of the fort. The first gate is also called Ranjit Singh Gate.
Upon entering this gate there is another gate immediately. In olden days these gates played very important role in defending the fort during the invasions.
Walking little further there is another gate ( I was told that there are 11 gates in the fort)and from this gate one can see a long flight of stone stairs going up….Brace yourself for  a long climb!
These stone stairs could be anywhere between 200-300 in numbers, honestly I did not count (Arre Yaar humko photo lene se fursat nahi hoti , Toh ginti kon aur kaise karega )
After climbing these stairs we reach a U turn corner and we see another gate, which was Jahangir Gate. We pass through this gate and reach first landing kind of place.
By this time my daughter and wife were damn tired because of the heat so they chilled and rested for a while, but not before taking few pictures of themselves and the lovely river that was flowing below and the huge fort walls with the stone stairs in one frame.
We climbed little further from here and as we climbed up we were able to actually view the entrance of the fort with almost most of the gates .
This speaks high about the architectural brain of the people who built this fort, that one can have complete view of the entire fort. We clicked a pictures here and reached a huge courtyard.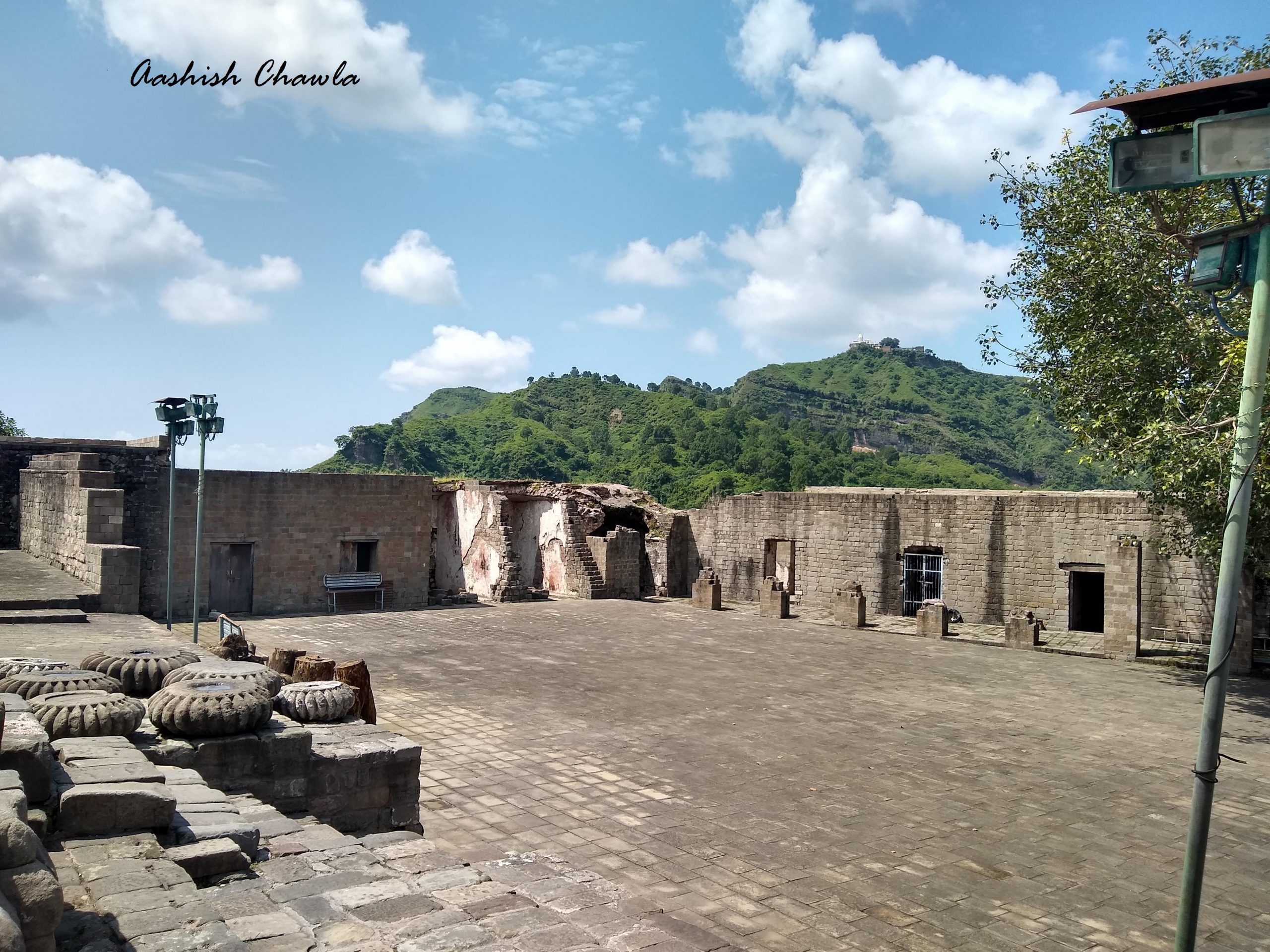 On the right side there were few ruins, they could be soldiers quarters of those times probably. Next to that there was Ambika Temple and then there is another stone stairs going up from next to this temple.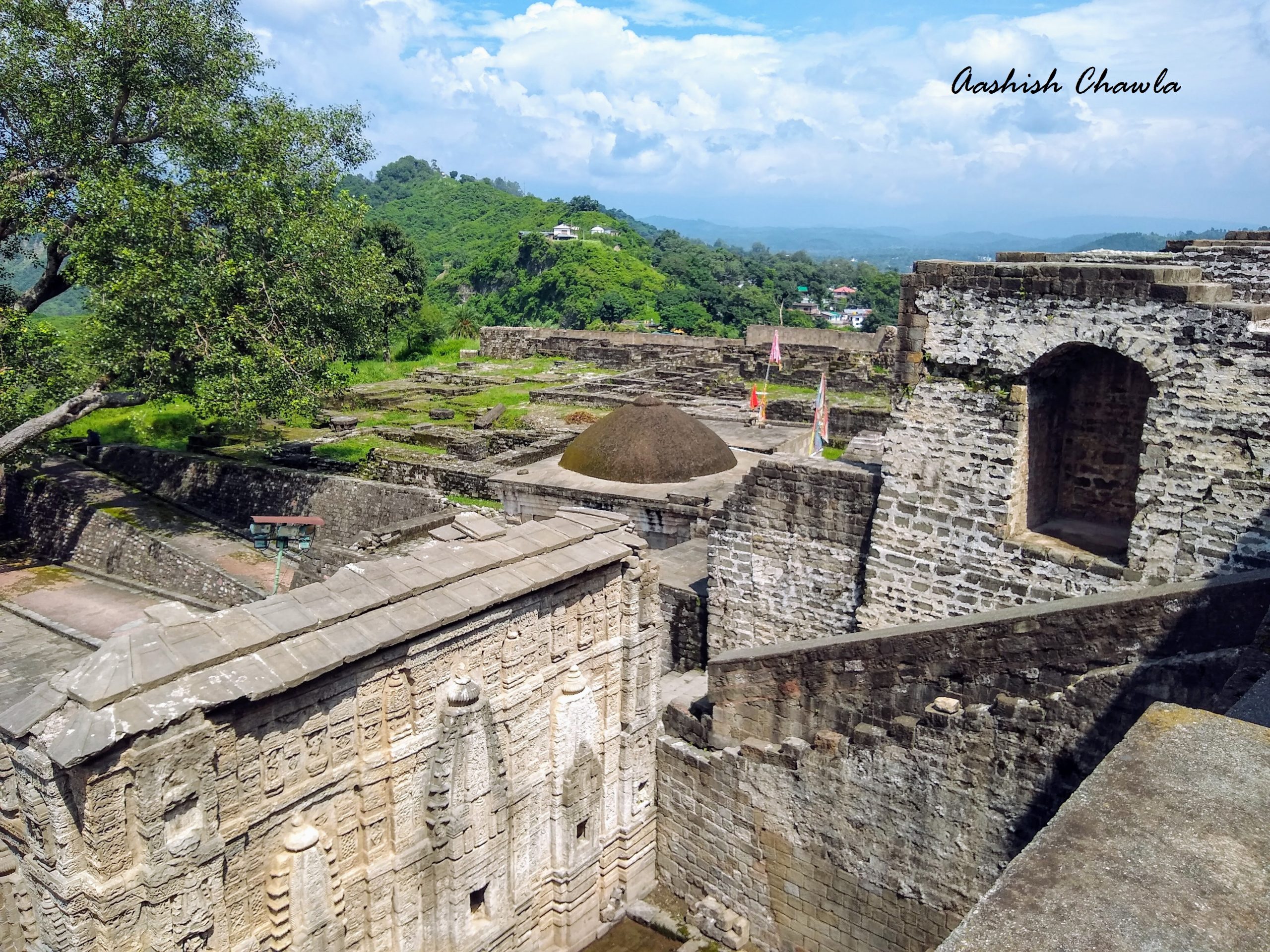 However what caught my eyes was this beautiful huge Jain temple which almost towers over you as you stand gazing at it. It has lots of carvings on it which are almost a part of every jain temple.
We climbed the stairs that go up from the courtyard to the palace. As we climbed the stairs and looked down we realize that this fort was really destroyed badly and most of the structures were in state of ruins. I really felt sad and was left wondering how this place would be buzzing with activities in those days.
Here again as we climb we see another stone stairs mysteriously going up, I love these kind of experience, you indeed get the feeling that you are in some historical place.
Climbing up through these stairs we reached the top most point of the fort. Though not much is there to see on the top but the view from the railings is breathtaking and on a clear day one can see snowcapped mountain tops of Dauladhar Range.
asdfghjkl
We spent some time on the top clicking picture, Actually I wanted to spend little more time but then there were lot many places which we had to cover. One thing is sure that next time around I will definitely keep one full day for Kangra,
Remember I told you I have weakness for Forts!
Thank you for reading my blog. If you like my blogs please do share them with your friends and join my site. Your comments and views on the blogs  are very important to us , so please comment on the blog.