Let us pick up from where we left in my last blog. As I was leaving Rana Kumbha Palace at Chittorgard Fort, the cries of the women folks who committed Jauhar along with Rani Padamavati was still lingering in my ears. We now moved on to visit our next destination.
You can click on this link to read earlier part and blog on  Sanwariya Temple and Rana kumbha Palace
Mira Mandir:
This temple is dedicated to Meerabai a famous saint, poetess and princess.
I came across the story about Mirabai when I was studying in school. We had a lesson in school on Mirabai and later thanks to Amar Chitra Katha Comics which played huge role in enhancing our knowledge about Indian mythology.
The story of Mira bai always intrigued me because though she was married to King of Mewar, but she never accepted him as her husband. Her love was only for Krishna. To know more about Mirabai we need to know her childhood too.
Story of Mira bai:
MiraBai was born in 1504 AD at Chaukari village in Merta District of Rajasthan. Merta was a small state in Marwar Region, Rajasthan was then ruled by the Rathors, Her father, Ratan Singh, was the second son of Rao Duda ji, a descendent of Rao Jodha ji Rathor, the founder of Jodhpur. MiraBai was raised and nurtured by her grandfather.
.
.
.
.
.
As customary with royal families, her education included knowledge of scriptures, music, archery, fencing, horseback riding and driving chariots. She was also trained to wield weapons in case of a war. However, MiraBai also grew up amidst an atmosphere of total Krishna consciousness, which was responsible in molding her life in the path of total devotion towards Lord Krishna.
.
.
.
When she was 4 years old, she happen to watch a marriage procession passing  by near her house and in that marriage procession she saw a smart bridegroom, she was very impressed to watch all this and in all innocence asked her mother " Mother, Who will be my bridegroom?" Her mother smiled and in jest pointed toward the idol of Lord Krishna and said" Mira, that handsome lord Krishna shall be your bridegroom."  What was simply a casual banter actually had big impression on Mira bai. She infact started to believe that Lord Krishna is her future bridegroom. With the passing of time her love and devotion became all the more intense.
.
.
.
There is another incident which happened during her childhood. One day a saint had come to their house to conduct puja. He had a lovely idol of lord Krishna which him which he kept very close to him, The saint was very fond of the idol. He decorate it and worship the idol all the time.
.
Mira bai was fascinated by this whole thing. She too started to feel attachment with that idol.She felt that she has to have that idol so she requested the saint to give it to her. The saint however refused, Mira bai was very dejected and she started to cry and she was so hysterical that she had a fit.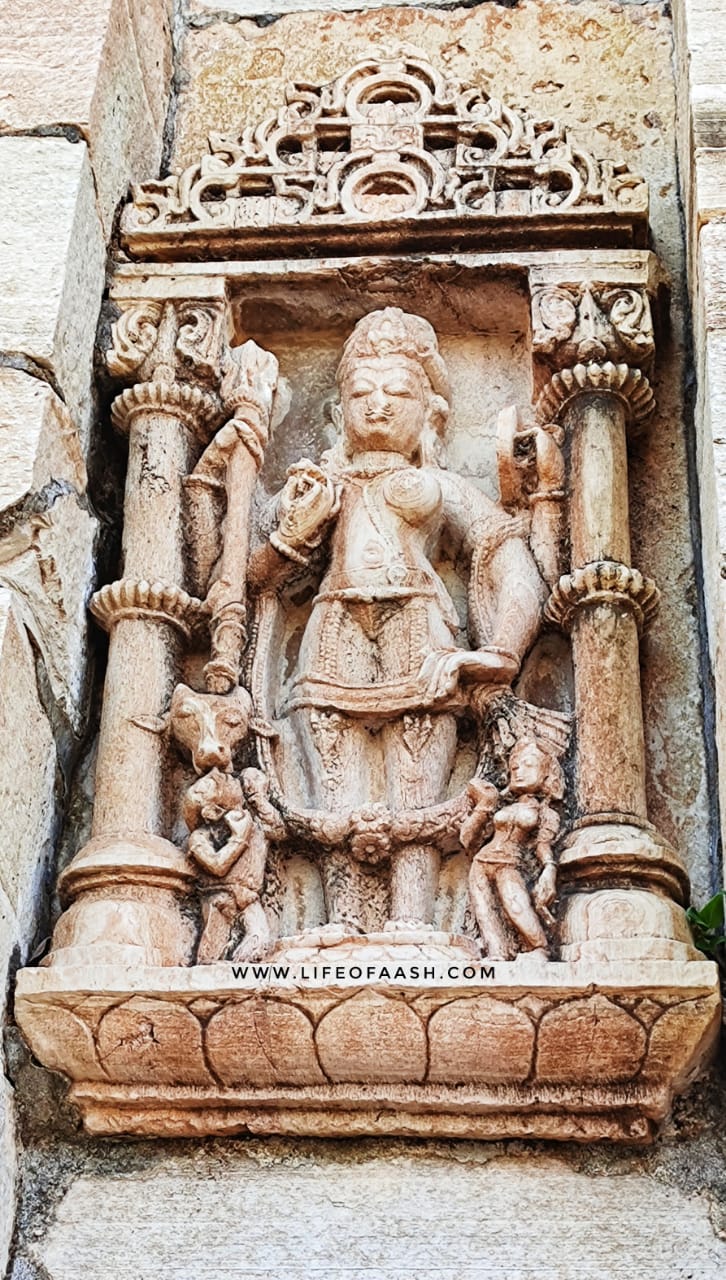 Her grandfather was very worried seeing all this so he pleaded with the saint to hand over the idol to Mira bai . Thereafter Mirabai always kept that idol very close to her. She sang hymns, garlanded the idol and kept the idol close to her even while sleeping.
.
.
.
.
Mirabai must be 5 or 6 years old when she lost her mother. She lost her father Ratna Singh in a battle defending the kingdom against the Emperor Akbar. Thus, Mirabai had very little affection from her parents. However, her grandfather, Rao Dudaji, raised her with love and care and he was very attached to Mirabai.
.
.
.
In those days, the most common means to unite kingdoms was to build a relationship through marriage. Consequent to which Mirabai was married to Bhojraj Singh Sisodia, who was the eldest son of Rana Sanga, much against her wishes. She never accepted the king as her husband. Mira bai's devotion and love remained only for Lord Krishna. Though Mira bai and her husband were a good friends yet their relationship was nowhere close to that of husband and wife. This kind of behavior of Mira bai was not acceptable to her in laws and various conspiracies were hatched to kill Mira bai. In one instance poison was mixed in her milk and then at one time a poisonous snake was sent in a basket instead of flower garment. But Mira's devotion and love for Lord Krishna won all over these conspiracies.
.
.
.
Mira Mandir of Chittorgarh is perhaps one of its kind which is dedicated to a mortal and not god. This temple was constructed by Maharana the husband of Mirabai . This temple has some of the most intricate carvings.
.
.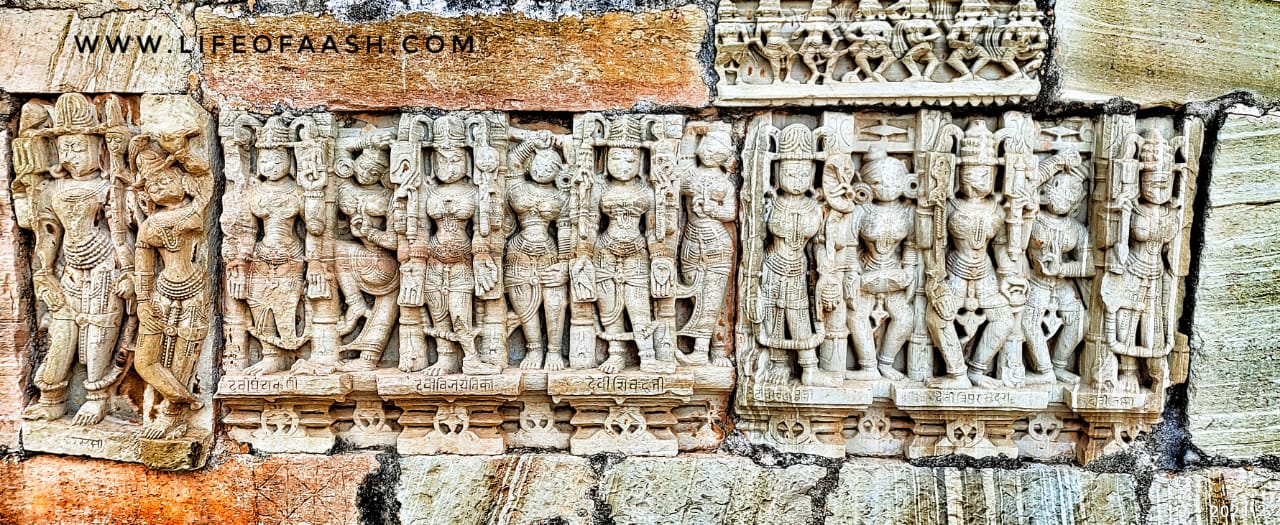 .
.
The visit to the Mira temple will also let you know about various significant historical facts. You will learn Rajput's inclination towards Hinduism. Moreover, it will also reveal the fact that this is the only temple which escaped the loot done by Alauddin Khilji during the 16th century.
You can read from the beginning about our Chittorgarh visit Click Here
We spent some peaceful moment at the temple. Admired the beautiful carvings of the temple and moved to visit other attractions on Chittorgarh Fort.
Thank you for reading my blog. If you like my blogs please do share them with your friends and join my site. Your comments and views on the blogs  are very important to us , so please comment on the blog.