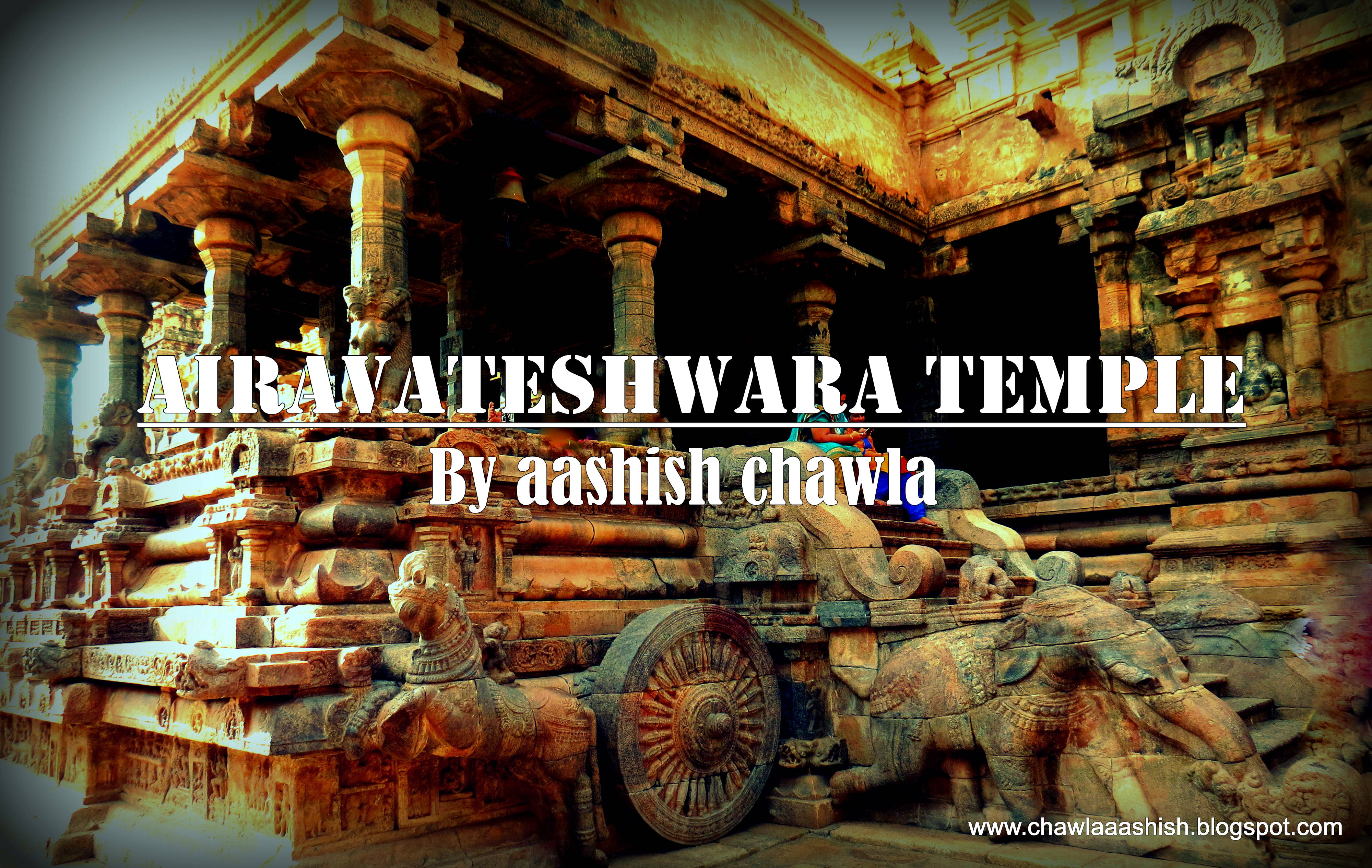 Yesterday we had a great time at Rameshwaram visiting the Rameshwaram Temple, some local temples, then visit to Dr Abdul Kalam memorial and we finished our day by visiting the fabulously beautiful Pamban bridge.
You can
click here
to read about our journey from the beginning.
View of the train entering the Pamban Bridge
Sunday,7th Oct 2018
Today we had to catch the train to Thanjavur. So we left our hotel by 8:00 am, took an auto to the  Rameshwaram railway station. Our train was to depart at 8.40.
All excited me ,at Rameshwaram Railway Station
We were all excited because today we will be actually plying over the Pamban bridge. All three of us ie. my wife, my daughter and myself we were ready with our cameras to capture the moment on our mobile phones.bola tha na, pagalpan Puri tarah se humme hai. (other passengers in the train thinking) puri family ka screw dhila hai but apna toh yeah thought WHO CARES !
Yesterday we captured the exterior of the bridge  from the road bridge and today we were going to capture our journey by travelling on it.
This shot from the train itself by my daughter.
The anchored boats were the testimony to the alert call of cyclone and here I was traveling on this railway bridge despite the cyclone warning alert. 
Chakka Jam or Boat Jam….
Yeah nazaara Cyclone Alert ke kaaran
Anyway there was no cyclone, so no adventure to write about, but the sights were amazing. Luckily for us,  today the whole train was almost empty.  Apne baap ki train hai wali feeling as rahi thi.. actually we were very tired because last night we had spent long time lazing at the Agni theerthaam and after coming to our room the blasting thunderstorm didn't allow us to sleep peacefully.
My favourite window seat and beauty of the nature
Wah kya Jodi Hamaari !
My wife and my daughter immediately went to sleep and I took guard at my favourite window seat clicking pictures and after sometime with the gentle breeze hitting me I too went into a deep slumber.
It was the jerk which opened my eyes and I saw our train leaving some platform behind, I checked out to see which station and was flabbergast to see that we were moving out of Thanjavur station. 
"Zindagi me kabhi train ki chain khichi nahi aur aaj bhi himmat nahi Hui." 
Yeah scene dimag me aate hi chain pulling the idea out !
I jerked my daughter and wife too from their sleep and explained the situation. Saala first time meri life me mera station nikal gaya.
"Logo ki train miss hoti hai 
  aur idhar mera station miss ho gaya 😜😜😜"
"Logo ki train miss hoti hai aur idhar,
mera station miss ho gaya"
My mind started to work rapidly, my first priority was to check the next station which incidentally was Kumbakonam and the time of the train to Thanjavur. It was hugely disappointing to note that the return train was late in the evening.Next I googled if there are any place which I can visit at Kumbakonam.
Toofani toh har koi karta hai,
Kyo na aaj kuch alag kiya jaye…
Ghummakad hu, pani me dakaa doge. 
toh machali pakad kar bahar aajaunga 😜😜😜
After one hour the next station came ie. Kumbakonam (shayad isliye kumbakaram  ki tarah hum sab soye rahe)
Coming out of the station we saw an auto guy and we hired him to take us to Airavateswara Temple .
Airavateswara Temple
Why you must visit Airavateshwara Temple,
when in Kumbakonnam 
1.The biggest reason to visit Airavateswara temple is, that it is a UNESCO world heritage site,so naturally I was excited all the more. I felt I was destined to visit this temple perhaps that's the reason I must have overslept.


Architectural Delight

2.The Cholas built hundreds of Hindu temples across their empire. Of these four were vast complexes with all stone vimanas. The Airavatesvara temple is one of these four. The other three are the temples found in Thanjavur built by Rajaraja I, in Gangaikonda Cholapuram built by Rajendra I, and in Tribuvanam by the later era Chola king Kulottunga II. Hence Airavateshwara Temple is one of the living Chola Temple.
Intricate carvings
3.The intricate carvings and statues in this temple are class apart.
4.The peaceful ambiance, the musical stairs are something unique to be seen in this temple. 


Peaceful ambiance
5.To a photographer Airavateswara Temple offers some magnificent shots and angles.


Good Photo angles
6. 100 pillars hall with intricate carving on each of them.
Pillars with Yali sculptures
7. There are many unique sculptures in the temple and one of that include a 73 panel of sculptures depicting the life history of 63 Nayanmars.
"Nowhere one can see in such details the life history of Nayanmars.
The temple was built by king Rajaraja Chola II who
 ruled the Chola Empire between 1146 and 1172 CE. 
The Airavatesvara temple was much larger than what we see today. A
ccording to the inscriptions.
 It had 
sapta veedhis
 (seven streets) and seven courts, similar to the Srirangam temple. However nothing remains today, except the one court with the main temple which survived.
There are ruins of gopuram and some structures at some distance from the current visitor premises confirming that the site was badly damaged at some point like the other major Chola era temples and various Chola cities including the capital Gangaikonda Cholapuram.

This temple is dedicated to Lord Shiva. As per mythology, Lord Shiva was worshiped here by Airavata, Lord Indra's elephant who had seven trunks and four tusks. After being cursed by sage Durvasa for not respecting him, the spotless Airavata turned into a discoloured elephant.Inorder to be free from this curse the elephant took a dip in the sacred waters of this temple.

There there is another legend according to which it was believed that Yama, the King of Death, also worshiped Lord Shiva here. Yama, who was cursed by a sage which caused a burning sensation all over his body, took a dip in the sacred tank of the temple and got cured. This temple tank is thus named Yamateertham.
Tales of Pandavas Rage or Delhi Sultanates Plundering

The reasons for the destructions of Chola temples are unclear. According to Vasanthi, the Pandavas who defeated the Cholas during the later part of 13th century "may have raged the Gangaikonda Cholapuram to ground" to avenge their previous defeats. However, it is unclear why other temples were destroyed and this temple was spared, as well as why there are around 20 inscriptions from later Cholas, Pandyas and Vijayanagar Empire indicating various gifts and grants to this temple.
An alternate theory links the destruction to the raids, plunder and wars, particularly with the invasion of the capital city and the territories that were earlier a part by the Chola Empire along with Madurai by the armies of Delhi Sultanate led by the Muslim commander Malik Kafur in 1311, followed by Khusrau Khan in 1314 and Muhammad bin Tughlaq in 1327. The period that followed saw wars between the Hindu kings and the Muslim Sultans who seceded the Delhi Sultanate and carved out new polity such as the nearby Madurai Sultanate (1335–1378). The Vijayanagara Empire defeated the Madurai Sultanate in 1378 and this temple along with other Chola era temples thereafter came under Hindu kings again who repaired and restored many of them.
In 15 -20 minutes we reached the Airavateswara temple, What took us by surprise was the well maintained garden outside the temple complex. Crossing the garden we come across the main gate of the temple but not before noticing the Nandi in front of the gate. A huge Black stone Nandi. We were told that this Nandi mandapa is aligned with the main temple's east west axis. 
Huge Black stone Nandi outside the main entrance.
After clicking few pictures of the huge black stone Nandi we entered the main complex of the temple. Just like the other temples of the South India this too was enclosed within huge walls.
The first hall that you see as you enter the complex has 100 pillars and each pillar has stone carving depicting scenes of olden days. I couldn't find any guide so I was unable to comprehend much. 
100 Pillars Hall
The most unique feature of the temple was the horses at the entrance steps. The front Mandapa known as Rajagambhiran Tirumandapam is unique as it was conceptualized as chariots with wheels. 



Elephants, Horses and Chariots 


Next we come across a strange sculpture of fusion of Elephant, horse or was is something else ?


Is it an elephant or  a hor
se ?
moving on to the back side of the temple there is this beautiful Shiva Sculpture in black stone.
Shiva Sculpture at the back of the temple
Considering that I am no historian nor I am deeply in architecture, Its quite possible that I may fall short of providing all the information on this temple. In case if you are willing to dig deep I found this website quite useful
 you can
click here
to read more. 
We spent quite sometime here and were simply overwhelmed by the beauty of this temple. The sun was on the verge of setting so we were rushing back to catch out bus to Thanjavur, where the Big Temple alias Brihadeeshwara Temple awaits us. 
How to reach:
Air: Nearest Airport is Trichy Airport, One can take a cab,bus or train to reach here.
Rail: Darusuram is the nearest railway station.However only passenger trains stop here. If you take express train then one needs to get down at Kumbakunam railway station.
Bus: There are regular buses from Trichy,Madurai,Thanjavur .
I was told that there are regular mini buses from Kumbakunam Railway station every 15 minutes plying to the temple. 
Thanks for reading the blog and in case if you are interested in reading the story from the beginning please click here on the link here.
Total Page Visits: 880 - Today Page Visits: 2