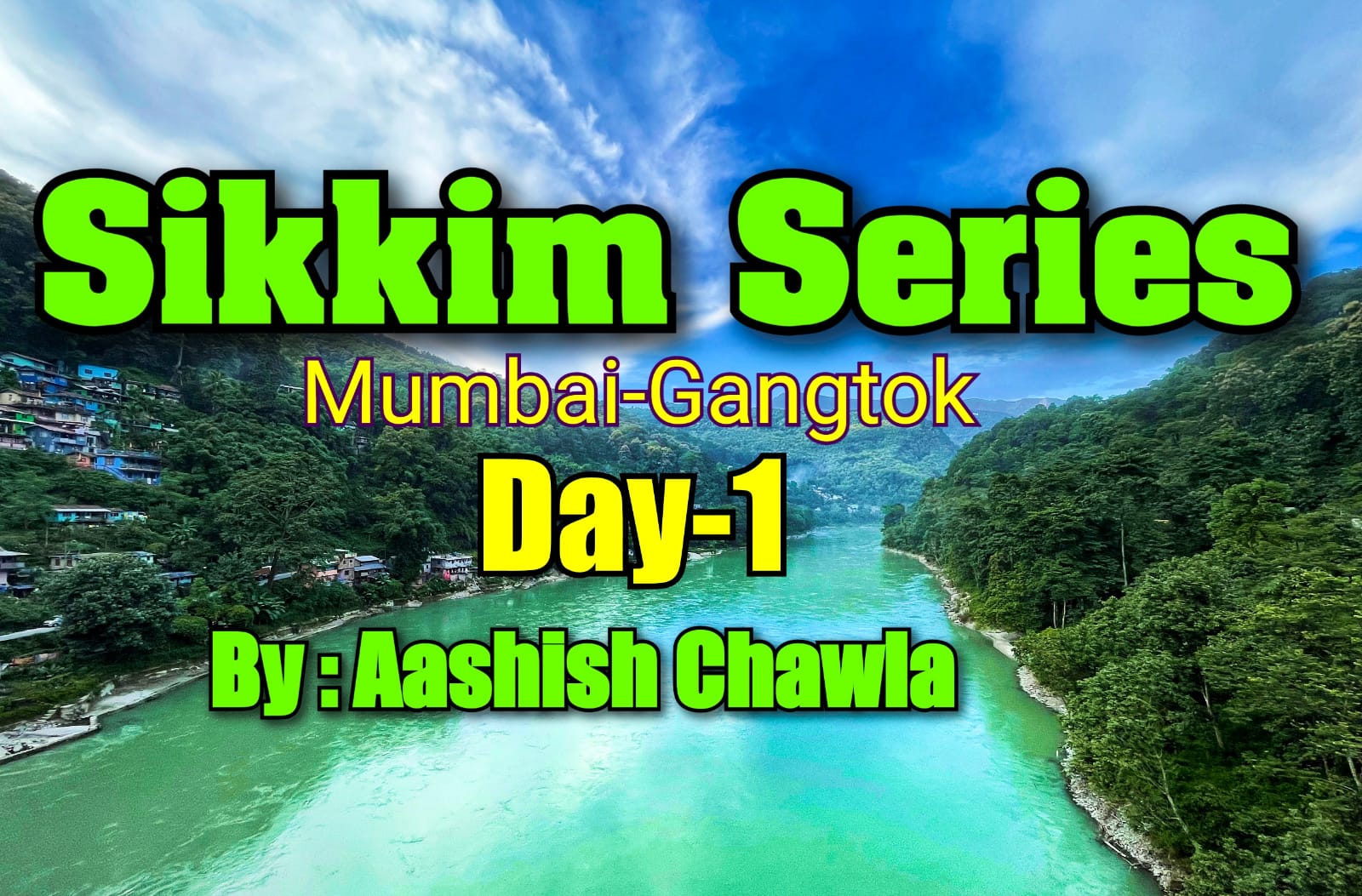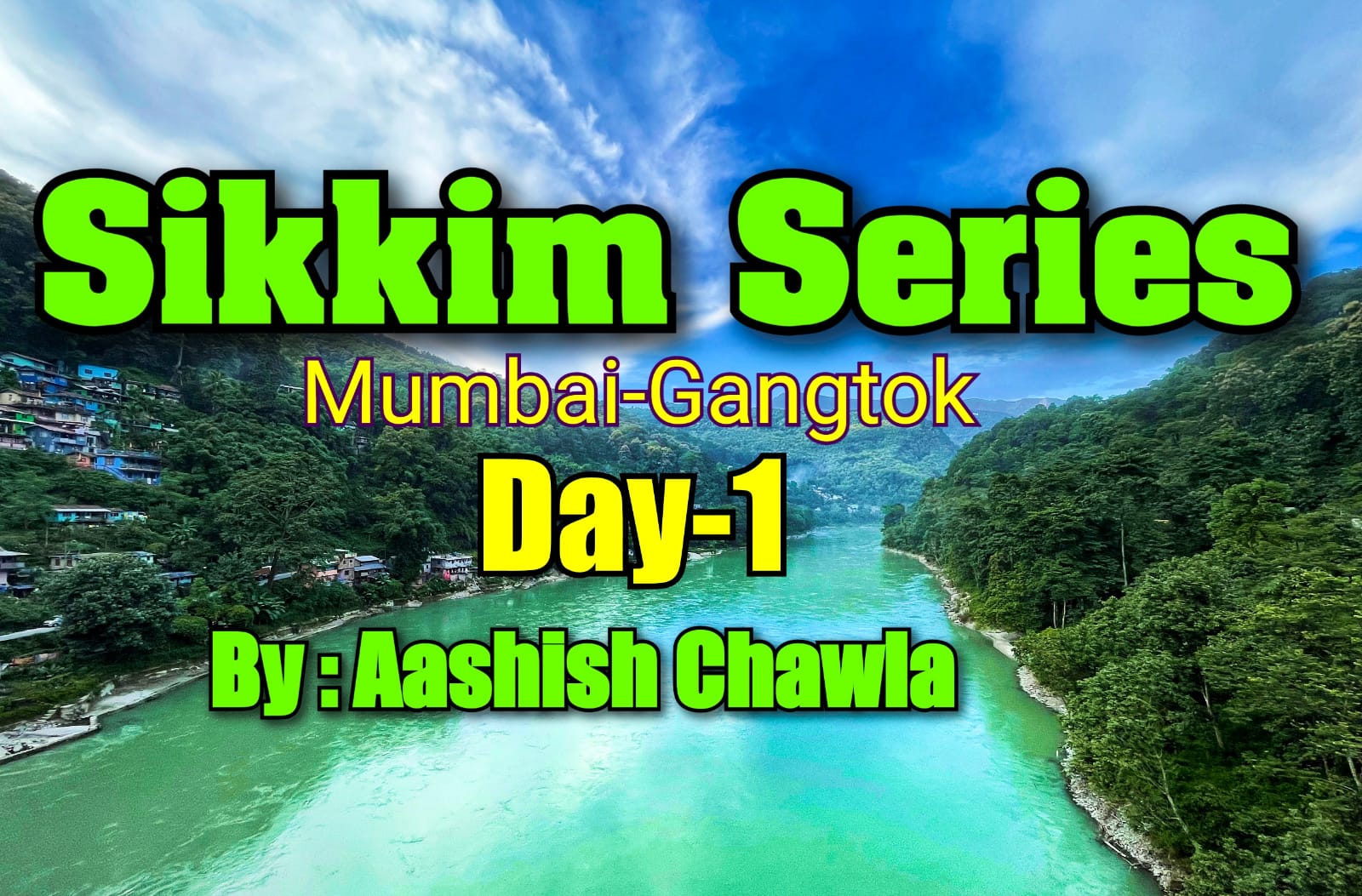 Some trips take ages to happen, for me Sikkim trip was one of them (can you believe I have been planning to visit Sikkim for the last 11 years! Crazy isn't it Arre aise bahut tragedy hai apni life me. This time around I thought let's plan something towards South India, but then seeing the torrid temperature levels we dropped our plans and decide to go to the North again, especially when last year we had a terrific time at Amritsar, Dalhousie, Khajjiar, Chamba. As I said I had been thinking of Sikkim for the last so many years so this time I said Guys Ab ki baar, Chalo Sikkim Yaar 😃😃
Without any further thoughts, I quickly booked my flight tickets to Bagdogra. However, after booking the tickets I realised that traveling to Sikkim is quite different than traveling to any other state in India. For traveling within Sikkim one needs to take inner line permits on certain routes. As far as I was concerned this time around apna toh aisa attitude tha ki "Ek baar jo maine commitment kar di, phir mai apne aap ki bhi nahi sunta."
The Journey begins
Keeping in mind the Covid guidelines we left early for the airport. Our flight to Bagdogra was via Delhi. As the layover in Delhi was for more than 7 hours, so we chilled at the airport lounge and took our connecting flight from Delhi to Bagdogra.  We reached Bagdogra at 13.20. From Bagdogra onwards, our journey would be an altogether road trip kind of experience.
Getting out of the airport I looked around for a taxi to Gangtok and just like any tourist spot in India, the moment you come out of the airport you are surrounded by drivers, touts, and beggars, and whatnot. (I dread this experience)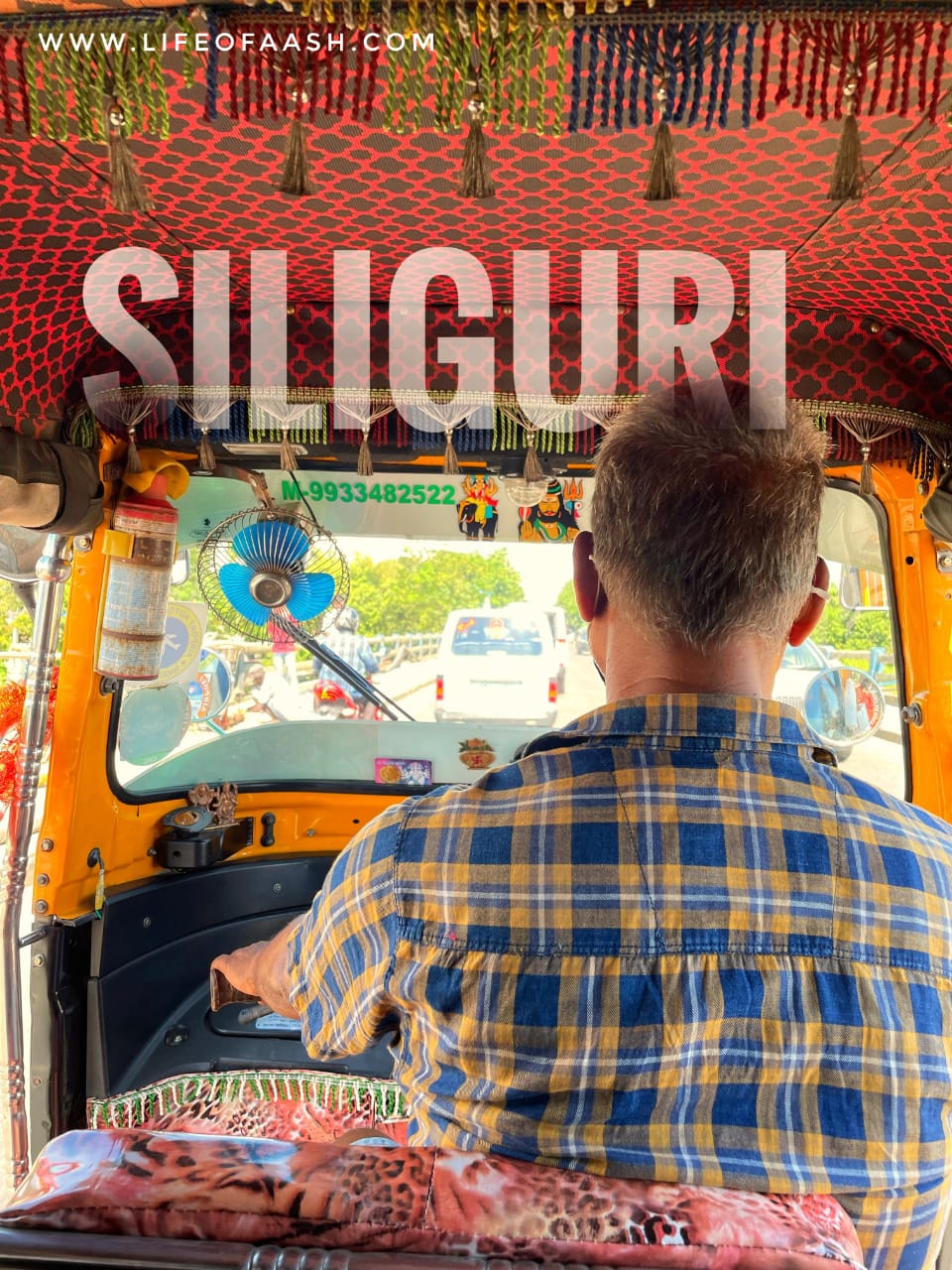 Anyways, we decided that we shall take an auto and go to Siliguri from where we will catch sharing cab. At Siliguri we took sharing jeep, but to our dismay, almost for half an hour, no one came to our jeep. I was now getting jittery because if we start late from here it would be very late to reach Gangtok. I spoke to the shared jeep driver to see if he can find an alternate arrangement for me and luckily for us we got one Sikkim registration Innova who had come to drop someone at NJP(No doubt it cost us more than the shared jeep option), Bas apna kaam hogaya , badi gadi aur hum sirf teen musafir…Mera deewana dil yeh bole Ole Ole .😃😃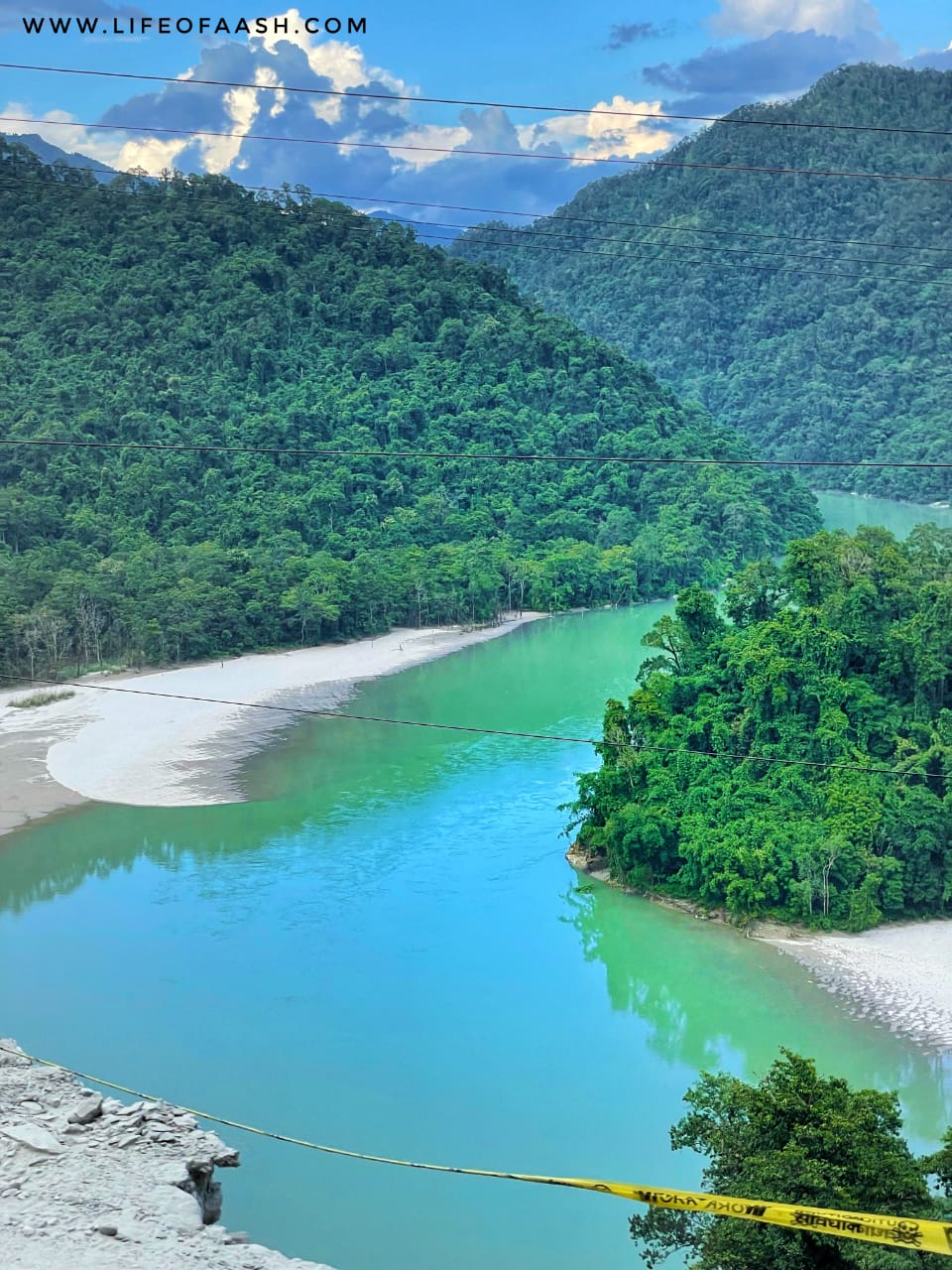 Our car journey to Gangtok was pleasant with the Teesta river flowing along all the way. The mountains and the river were looking very beautiful and we never missed an opportunity to take a picture.  At 5 pm we took a halt for lunch at a restaurant which incidentally was run by an all-women staff. We had our homemade Theplas so we ordered Dal Tadka and enjoyed our lunch. The view from the restaurant was very beautiful. In a way, I can say teaser for things to come during our Sikkim trip.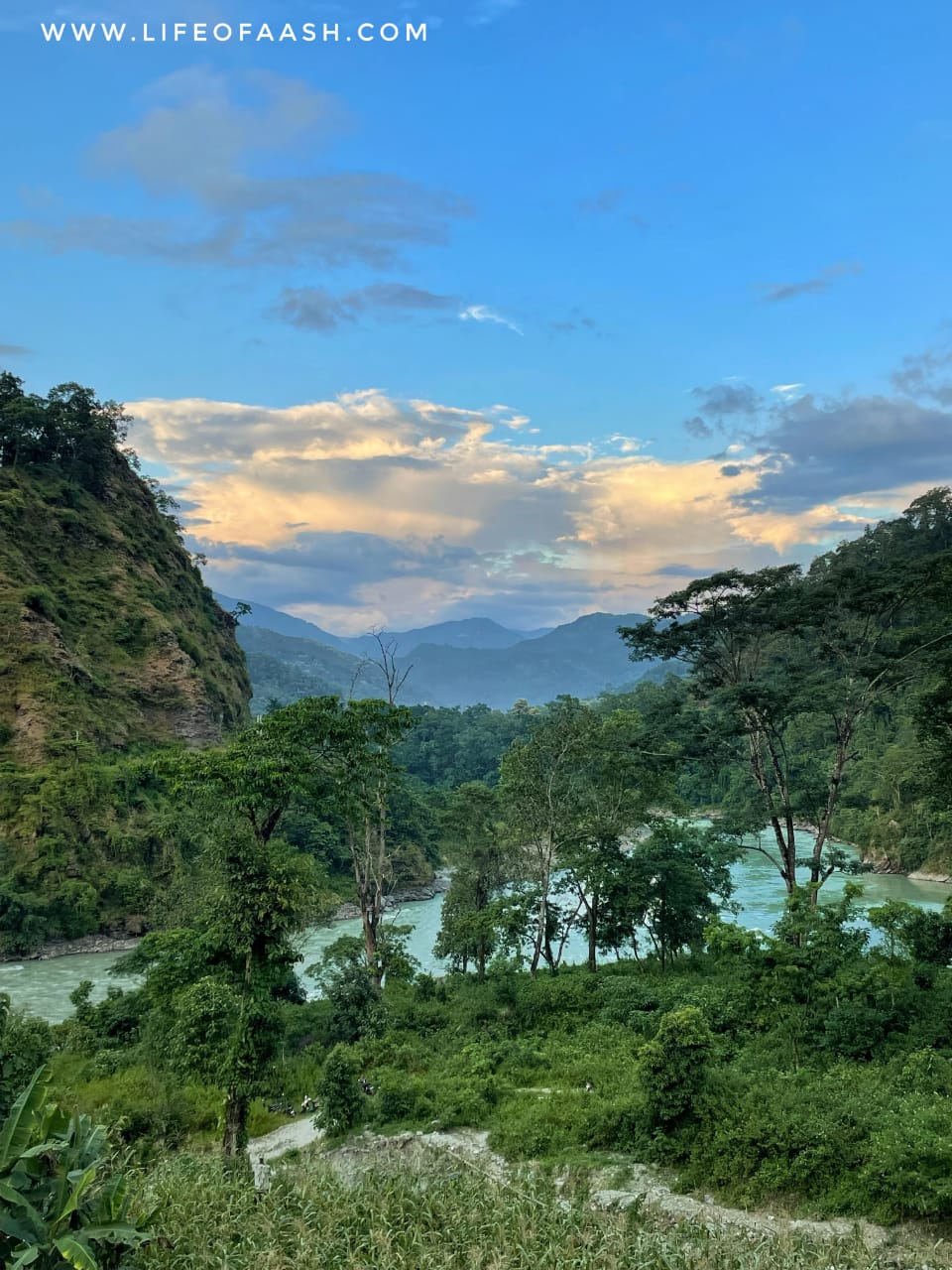 The chill in the climate was building up and it was dark when we reached the Rangpo check post. Rangpo is the first town from where the state of Sikkim start. Been a border down, there is a Check post where we submitted our id proofs ( please note Aadhar cards don't work here, we submitted our election cards), photographs, and our fully vaccinated certificate Once we did this the guy at the check post stamped on a piece of paper, which we submitted to the policeman at the gate and we were back on course to Gangtok.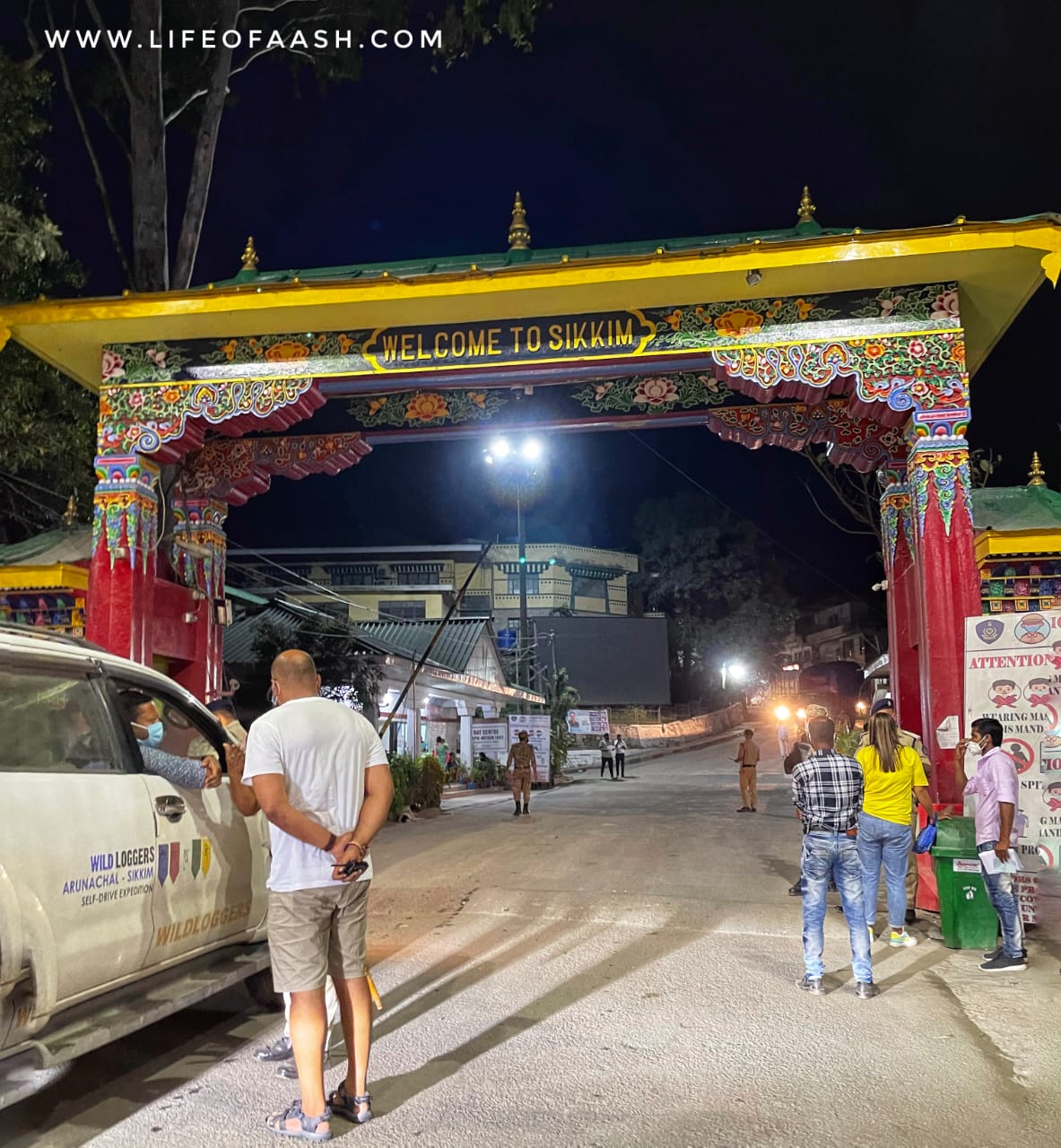 Driving further for some time on the winding roads we reached Gangtok. Our driver dropped us at our hotel. Our hotel to our relief was near the MG Market Road, the most happening place in Gangtok (I'll cover this place in my subsequent blog)  Once we checked into our hotel, we went into our room which looked quite cozy. The view from the balcony looked quite amazing at night especially the twinkling lights of Gangtok, I was wondering  Agar yeh raat me aisa lagta hai toh Din me kaisa hoga. I was very eager to get up early and check the views in the morning. (The view was indeed mindblowing in the morning)
After settling in the hotel room, I called up my cab driver to confirm my next day's program. My friend Rajat Sharma of Tourepedia Holidays had made all the arrangements for Hotels and taxis at Sikkim and honestly speaking one needs to have a good travel agent at Sikkim otherwise it's very easy to be taken for a ride.
As we were very tired, we went to sleep early.
From tomorrow our exploration journey of Sikkim was all set to begin with a visit to Lachung So stay tuned for the next part of the blog.
Click Here to read the next part of the blog Sikkim Day2 Gangtok to Lachung 
BIG THANK YOU FOR READING THE BLOG
Traveler Tips
Private Taxis from Bagdogra airport to Gangtok is available for around 3000-4000Rs

For Sharing Jeeps you need to go to Siliguri. Per person cost is Rs 500-600 in 2021

The auto fare to Siliguri from Bagdogra airport is Rs 350.

Keep 5-6 photos, Election cards, and Fully vaccinated certificate photocopies of all the traveling members even if you booked the package with a travel agent.

If reaching late in the evening at Bagdogra Airport then please note that the Taxis do not ply at night to Gangtok so you may have to spend the night at Siliguri. 

Buses to Gangtok run from Siliguri.
Total Page Visits: 1229 - Today Page Visits: 2